KUNTY KARDS IS THE ONLY CARD COMPANY COMMITTED TO FINDING HAPPINESS FROM PERFECT CONTRADICTIONS, WITH PROFANITY THAT BRIGHTENS SOMEONE'S DAY.
And we are here for anyone, anywhere.
It just depends on the time when someone wants to not just give a shit gift to someone in their lives.
We're here for the card queens and kings – you know those guys that always (without a doubt) rock up with the best fucking present or card and have a reputation to uphold. We're here for the sentimental giver, the unsuspecting person wanting to share a sentimental expression of love. And we are so here for you, you outrageous introvert. We want to help you express your non-expressed love with outrageous reactions that connect. We got you boo.
But to keep it simple, we are here to help you create a fucking memorable reaction that will brighten someone's day.
Enjoy!
FREE EXPRESS SHIPPING AUSTRALIA WIDE ON ALL ORDERS OVER $50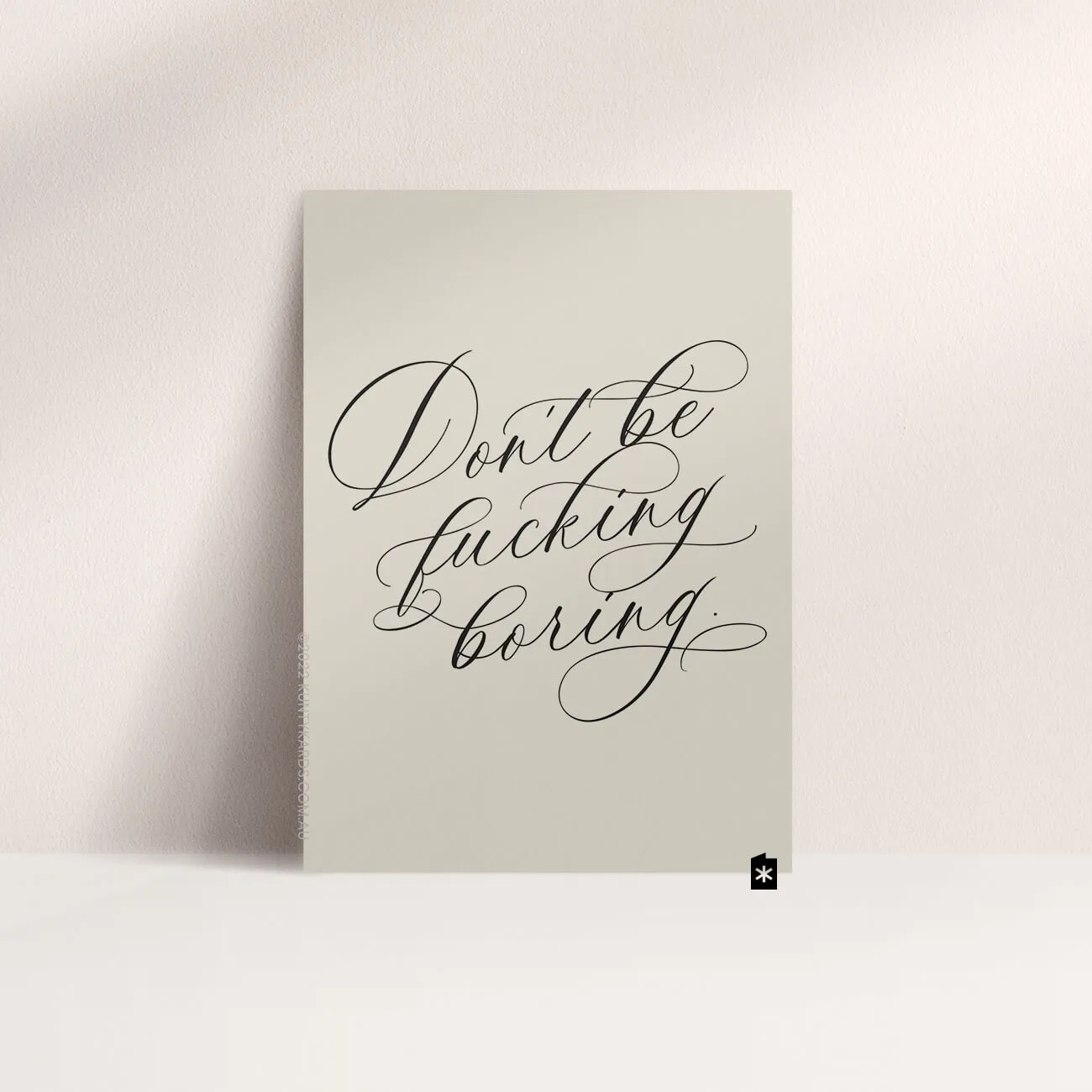 Don't be fucking boring
FREE EXPRESS SHIPPING AUSTRALIA WIDE ON ALL ORDERS OVER $50
You know that person at the house party who forces everyone to wear a silly hat and form a Conga line? And then takes pictures of you looking like a dickhead and posts it on Facebook? That's your typical Arien friend. Ariens are friendly, social creatures with amazing people skills, a magnetic smile, and a dungeon with dragons behind a false wall in their home. Metaphorically speaking. Mostly. Wildly independent at the best of times, every Arien's first regret is that they weren't the obstetrician at their own birth.
If you're looking for a relationship that's peaceful, gentle and predictable, and find yourself shacked up with an Arien, the best advice anyone can offer you is RUN. They only have one rule. Don't be fucking boring.
Happy birthday my beautiful Aries, your gangsta sized balls inspire us to level up everyday. Heart you ❤️  Also, if you find a perfectly cooked fried egg on the pavement, don't touch it, it isn't yours 😘
Card:
A6, 10.5cm x 14.8cm.
Eco-friendly, luxe 308gsm, misty grey card stock. 40% recycled + 10-20% bagasse pulp.
We've left the inside blank for you to figure out whatever else needs to be said.
Includes:
This epic Kunty Kard, premium white envelope, kunfetti mix. Free standard postage to any address in Australia (untracked).
Hit the tabs below for more info.
$

11.95